Above Ground Heaters

Heating systems for above ground pools

Gas heaters: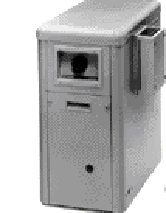 *Easy Installation, designed for A,G, Pools
*Induced draft to eliminate Drafting problems
*Small Cabinet size, Fits in filter areas with easy
*More efficient then most other heating options
*Ships UPS, weighs only
Our model number

Type of Gas used

Shipping weight

PRICE

(plus shipping)

H100htrP

propane

$875.00

H100htrN

natural

$875.00


Solar heating systems
We love these solar heating systems,
We love any product that makes it possible for people to enjoy their pool:
MORE OFTEN
FOR LONGER
FOR A LARGER PORTION OF THE SEASON
WITHOUT THE GUILT AND FEAR OF LARGE UTILITY BILLS
Truly an enjoyment enhancing product.
Below you will find a chart to help you decide the size system your pool would require, BUT, we strongly urge you to consider oversizing any solar heating system to increase the benefits of your solar heater.
The manufacturer has made it easy to add on to these systems. We sell These stsems for a reason: THEY ARE THE BEST WE HAVE SEEN. We install them in the field and see them year after year. They have proven their performance and durability to us thus far. If you have a moment, check out their site. There is more info on these systems their as well.
Above Ground Pool Size
| | | | |
| --- | --- | --- | --- |
| Round | Oval | EZ Heat Solar System | System Size |
| 12 or 15 | 10 x 15 or 12 x 18 | EZ Heat 12 | 4 x 12 |
| 18 or 21 | 12 x 24 or 15 x 24 | EZ Heat 20 | 4 x 20 |
| 24 | 15 x 30 | EZ Heat 25 | 4 x 25 |
| 28 | 18 x 33 | EZ Heat 20 plus EZ Heat Basic 20* | 8 x 20 |
| 30 | 20 x 40 | EZ Heat 25 plus EZ Heat Basic 25* | 8 x 25 |